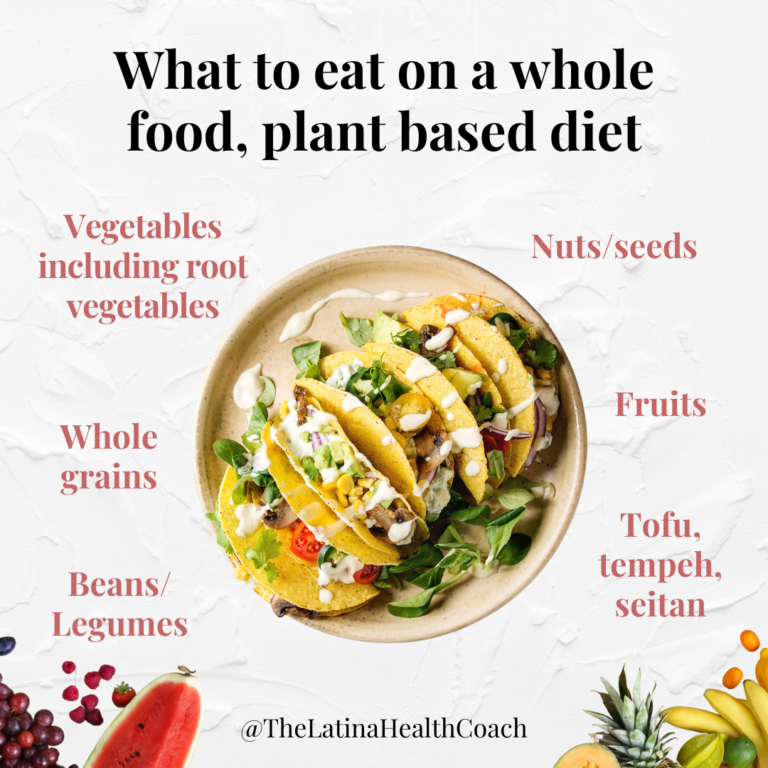 When it comes to diets, people often gravitate toward those that feature a strict set of rules about what you can eat, how much, and at what time. A plant-based; whole-food diet is not like that. That's because it's not a traditional diet. Instead, it's an overall approach to eating mostly plants that can be used to guide your food choices over the long term.
3 Tips on How to start? 
1. Start slow. Swap 1-2 meat-heavy dishes for plant-based options per week. 
2. Recreate your favorite meals into plant-based options. For example, if you love Pasta Bolognese try swapping the meat for chopped mushrooms or lentils. If you love smoothies, swap cow milk for almond milk or oat mill. Stay away from complicated recipes until you feel more confident. 
3. Use the guide below to help you decide what to add to your plate. 
Bonus Tip: Have fun! Eating plant-based is healthy and fun so enjoy the process! 
3 Plant-Based Recipes To Try:
Plant-Based 'Tuna" Salad Sandwich
Plant-Based Sweet Potato Shepard's Pie
Need more plant-based recipe ideas? I invite you to join my FREE Private Facebook Group! A group I created to help my community stay accountable. In the Facebook Group I share daily recipes and wellness tips to help you on your plant-based journey.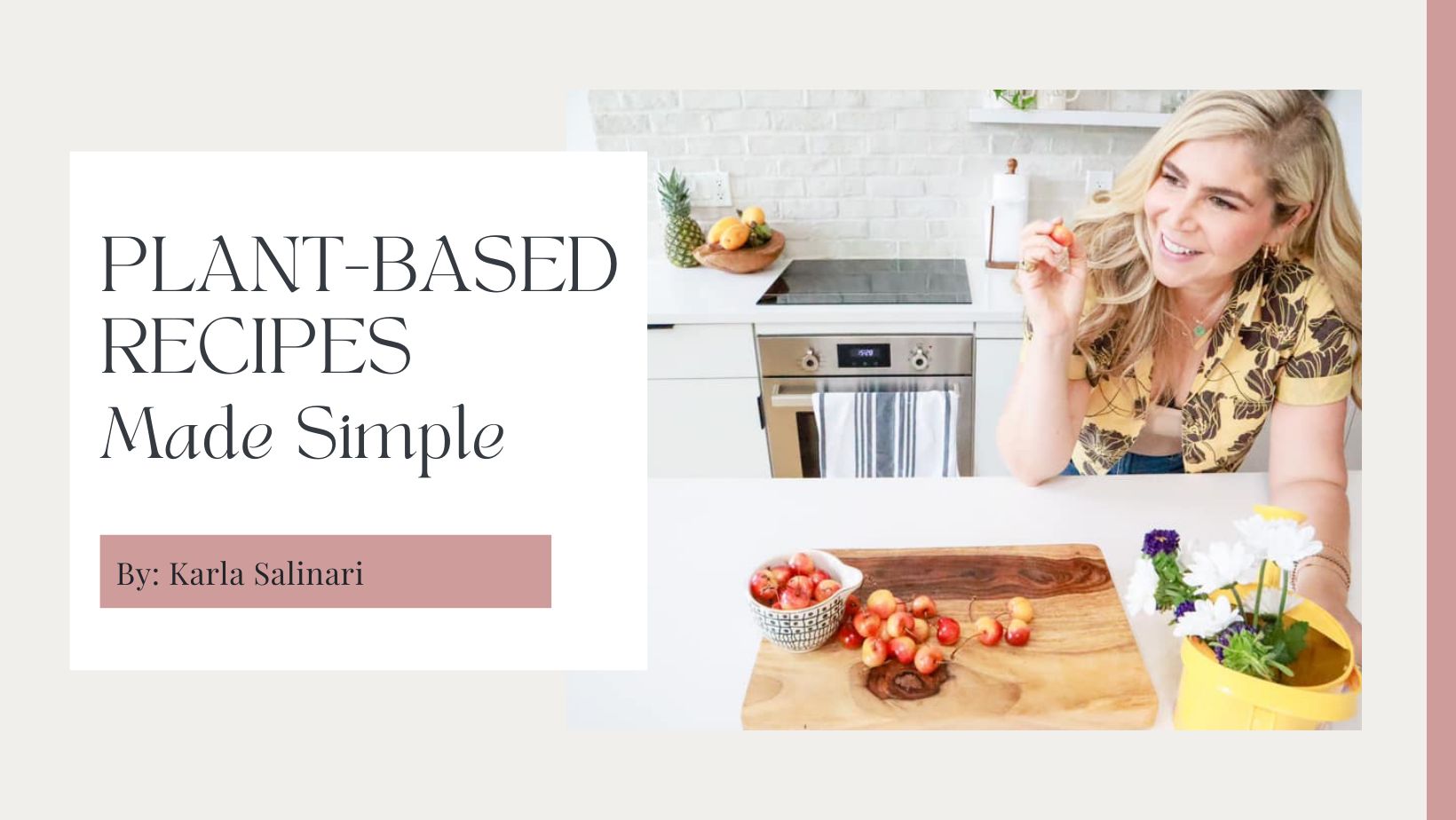 Qué comer en una dieta basada en plantas (+ una guía)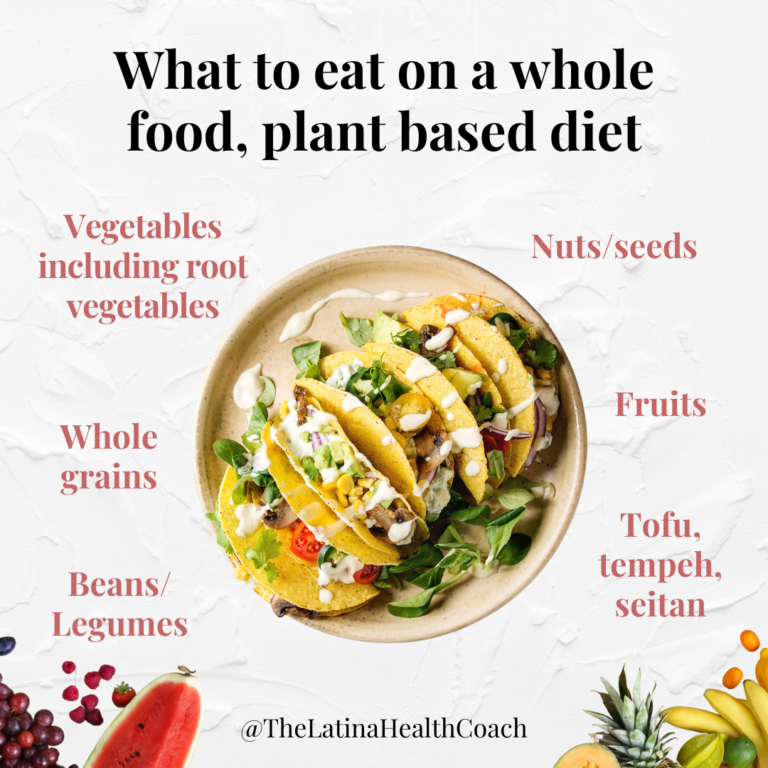 Cuando se trata de dietas, muchas personas buscan aquellas que presentan un conjunto estricto de reglas sobre lo que puede comer, cuánto y a qué hora. Pero una una dieta basada en plantas  no es así. Eso es porque no es una dieta tradicional. En cambio, es un enfoque general para comer principalmente plantas que se pueden usar para guiar sus elecciones de alimentos a largo plazo.
3 Consejos sobre ¿Cómo empezar?
1. Comience lento. Cambia 1 o 2 platos con proteina animal por opciones a base de plantas por semana.
2. Recrea tus comidas favoritas en opciones basadas en plantas. Por ejemplo, si te gusta la pasta boloñesa, prueba cambiar la carne por champiñones picados o lentejas. Si te encantan los batidos, cambia la leche de vaca por leche de almendras o leche de avena. Manténgase alejado de las recetas complicadas hasta que se sienta más seguro.
3. Use la guía a continuación para ayudarlo a decidir qué agregar a su plato.
Consejo extra: ¡Diviértete! Comer a base de plantas es saludable y divertido, ¡así que disfruta el proceso!
3 recetas a base de plantas para probar:
Sándwich de ensalada de atún a base de plantas
Pastel de boniato a base de plantas
¿Necesitas más ideas de recetas a base de plantas? ¡Te invito a unirte a mi Grupo Privado de Facebook GRATIS! Un grupo que creé para ayudar a mi comunidad. En el grupo de Facebook, comparto recetas diarias y consejos de bienestar para ayudarte a llevar una dieta saludable y a base de plantas.
Para unirte al group, haz clic en el enlace de abajo.