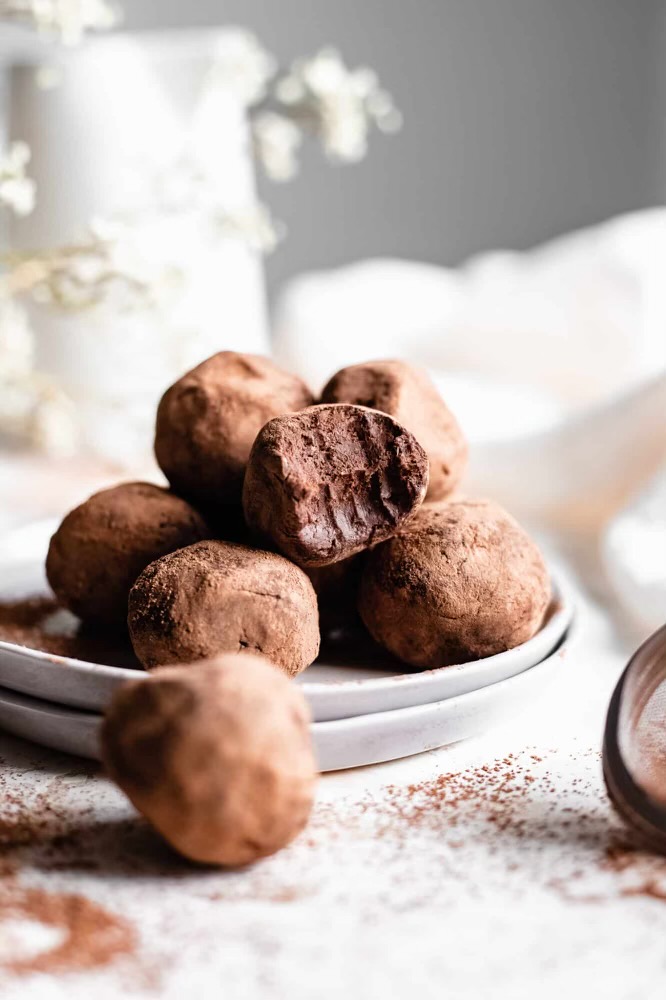 Chocolate is the only ingredient that is its very own food group. It's powerfully comforting, creamy, and delicious. But is chocolate good for you? The answer is both yes and no. Chocolate has been used for centuries to treat bronchitis, fatigue, depression, memory loss, high blood pressure, poor eyesight, and more. It also helps release that feel-good neurotransmitter, serotonin, in the brain. But eat the wrong kind and you'll get loads of sugar, calories, and junky ingredients.  
How to Eat it Responsibly
Chocolate begins life as raw cacao beans. Loaded with antioxidants, minerals, vitamins, and plant phenols, cacao is a powerful superfood. The more processed cacao becomes, however (aka commercially produced candy bars) the fewer health benefits it has.
So how to get the most out of your chocolate fix?
 * Don't be afraid of dark chocolate. The darker the chocolate, the more beneficial cacao it contains.

 * Know your percentages: the number on dark chocolate packaging refers to the percentage of cacao bean in chocolate. For maximum health benefit, look for dark chocolate that has 70% to 75% 

 * Go raw or as unprocessed as possible.

 
Looking for more fun ways to enjoy this delicious super food? You'll love this recipe for Raw Chocolate Truffles
Raw Chocolate Truffles
Ingredients 
1 cup raw cacao powder
1 cup cashews
½ cup maple syrup
Water (to mix)
Roll-in ingredients: shredded coconut, chopped nuts, chocolate nibs, or cacao powder
 Instructions: 
Mix cashews in a food processor until a powder, adding enough water to create a thick paste.  Add maple syrup to cashews and pulse to process. Add the cacao powder and pulse to process. Refrigerate for four hours or overnight. Form teaspoon-sized balls of dough. Coat balls in your chosen roll-in ingredients and enjoy! 
Similar Link: Grain-Free Chocolate Pancakes
If you would like more recipes like this, CLICK HERE
 to get my FREE Recipe Book! 
¿Es el chocolate bueno para la salud?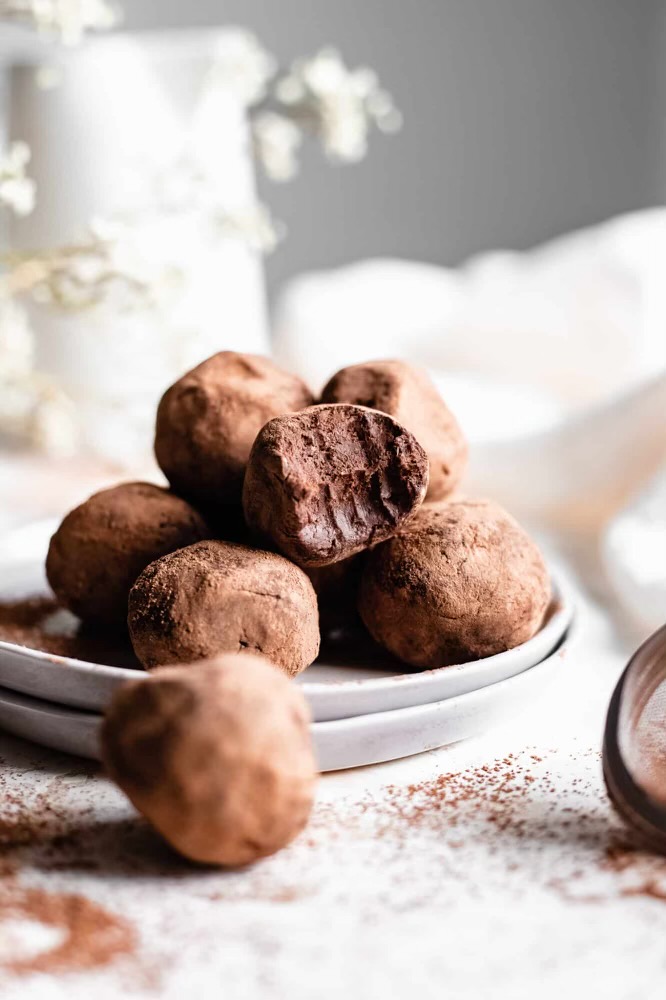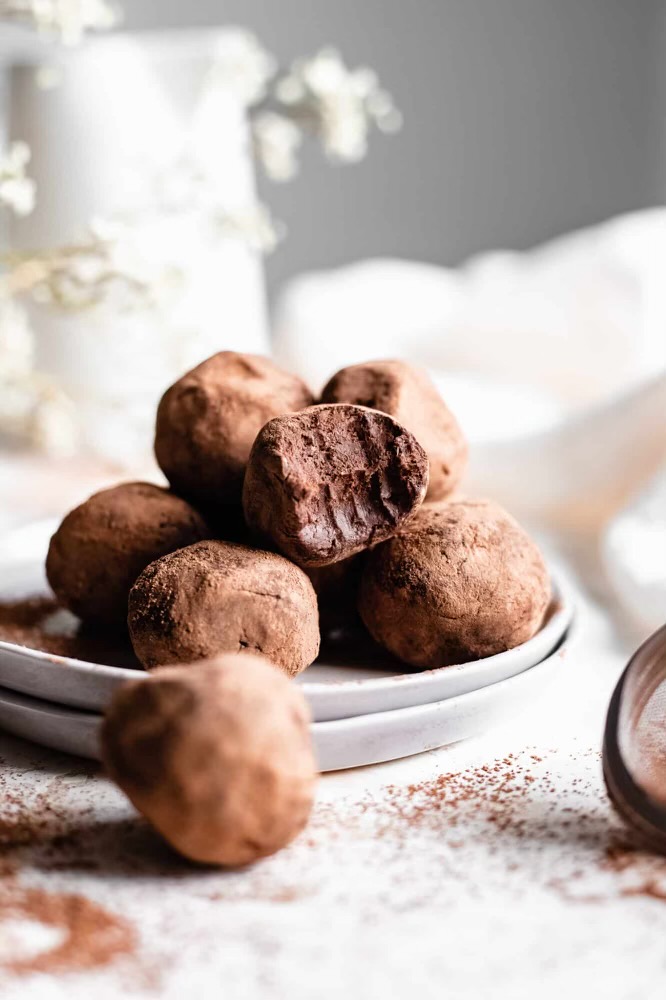 El chocolate es el único ingrediente que forma parte de su propio grupo de alimentos. Es cremoso y delicioso y a quien no les gusta el chocolate. ¿Pero es el chocolate bueno para la salud? La respuesta es ambas, si y no. El chocolate se ha utilizado durante siglos para tratar la bronquitis, la fatiga, la depresión, la pérdida de memoria, la presión arterial alta, la visión deficiente y más. También ayuda a liberar el neurotransmisor en el cerebro que te ayuda a sentirse bien, la serotonina. Pero es possible comer el tipo de chocolate incorrecto que viene con mucha azúcar, calorías e ingredientes poco saludables.
Cómo comer chocolate responsablemente:
El chocolate comienza su vida como granos de cacao crudos. Cargado de antioxidantes, minerales, vitaminas y fenoles vegetales, el cacao es un súper alimento poderoso. Sin embargo, cuanto más procesado se vuelve el cacao (también conocido como barras de chocolate producidas comercialmente), menos beneficios para la salud tiene.
Entonces, ¿cómo aprovechar al máximo una buena dosis de chocolate?
* No le tema al chocolate amargo. Cuanto más oscuro es el chocolate, más cacao beneficioso contiene.

* Conozca sus porcentajes: el número en los envases de chocolate amargo se refiere al porcentaje de grano de cacao en el chocolate. Para obtener el máximo beneficio para la salud, busque chocolate amargo que tenga del 70% al 75%

* Vaya crudo o tan sin procesar como sea posible.
¿Buscas formas más divertidas de disfrutar de esta deliciosa súper comida? Te encantará esta receta de trufas de chocolate.
Trufas de chocolate
Ingredientes
1 taza de cacao en polvo crudo
1 taza de cashews
½ taza de jarabe de arce (myple syrup)
Agua para mezclar)
Ingredientes para cubrir: coco rallado, nueces picadas, semillas de chocolate o cacao en polvo
Instrucciones:
Mezcle los cashews en un procesador de alimentos hasta obtener un polvo, agregando suficiente agua para crear una pasta espesa. Agregue jarabe de arce a los cashews y presione para procesar. Agregue el cacao en polvo y presione para procesar. Refrigere durante cuatro horas o toda la noche. Forme bolas de masa del tamaño de una cucharadita. ¡Cubra las bolas con los ingredientes para cubrir que elija y disfrute!
Enlaces Similares: Pancakes de Chocolate Sin Granos
Si deseas más recetas como esta, ¡HAGA CLIC AQUÍ para obtener mi libro de recetas GRATIS!
Photo by: The Banana Diaries