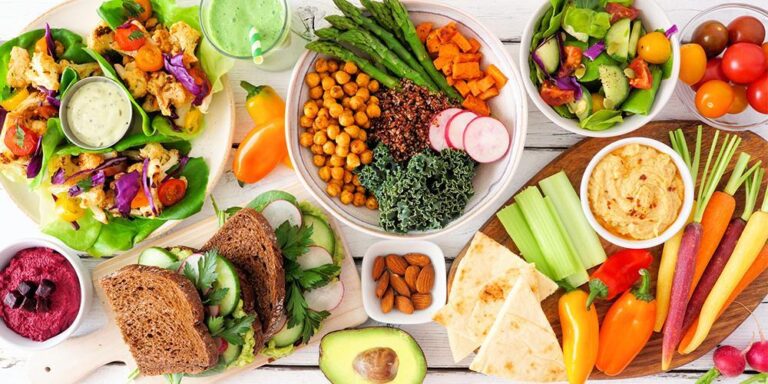 Plant-Based eating is gaining popularity with more people willing to swap meat-heavy dishes with plant-based alternatives and feeling:
∙         More energy
∙         Less bloating
∙         Improved digestion
…but before I teach you easy ways to turn meat-heavy dishes into plant-based alternatives and feel AMAZING (!), I want to explain what it means to eat plant-based. 
Plant-based eating means that you eat food that is whole, unprocessed, and sourced entirely from plants. A Plant-Based diet differs from a Vegan diet because eating vegan doesn't necessarily mean whole, unprocessed foods, it just means that it doesn't contain animal products. For example; Oreo cookies, Coca-Cola and French fries are vegan. However, these foods aren't whole or unprocessed and won't help you feel your best. See the difference? 
So, what do you eat on a plant-based diet? 
Plant-Based meals include a healthy combination of:
1.       Nuts & Seeds 
2.       Healthy Fats
3.       Whole Grains 
4.       Legumes & Beans 
5.       Seasonal Fruits and Vegetables 
The secret to keeping plant-based eating exciting and healthy is creativity and keeping an open mind. Here are some tips to help you get started. 
Tip#1: Swap ground meat for cooked lentils or mushrooms in your recipes. Here's a sample recipe. 
Tip#2: Swap a can of tuna for a can of mashed chickpeas to make a Plant-Based "Tuna" Salad. Get the recipe HERE
Tip#3: Swap white fish for hearts of palm to make a delicious Plant-Based Ceviche! Get the recipe HERE
Tips#4: Swap dairy for silken tofu to make creamy smoothies or a Plant-Based Chocolate Mousse. Get the recipe HERE 
Tips#5: Swap cow, sheep, or goat milk for milk alternatives like almond, coconut, cashew, or rice. Keeping trying until you find the one you.
Follow me on INSTAGRAM for DAILY PLANT-BASED MEAL IDEAS!
Takeaway
Going Plant-Based doesn't happen overnight, it takes finding alternatives that you like and ones that work for your lifestyle. Start small, try 1-2 plant-based meals per week and build slowly from there, notice how you feel, and be patient with the process. 
Announcements 
I have a PSA!!! ☺ I'm finally starting a Private FaceBook Group this Sunday, August 22nd at 7 pm EST with Free Latin-Inspired Plant-Based Cooking and would love for you to join me and my special guest for the night! ☺ Click the link below to join the group! See you then.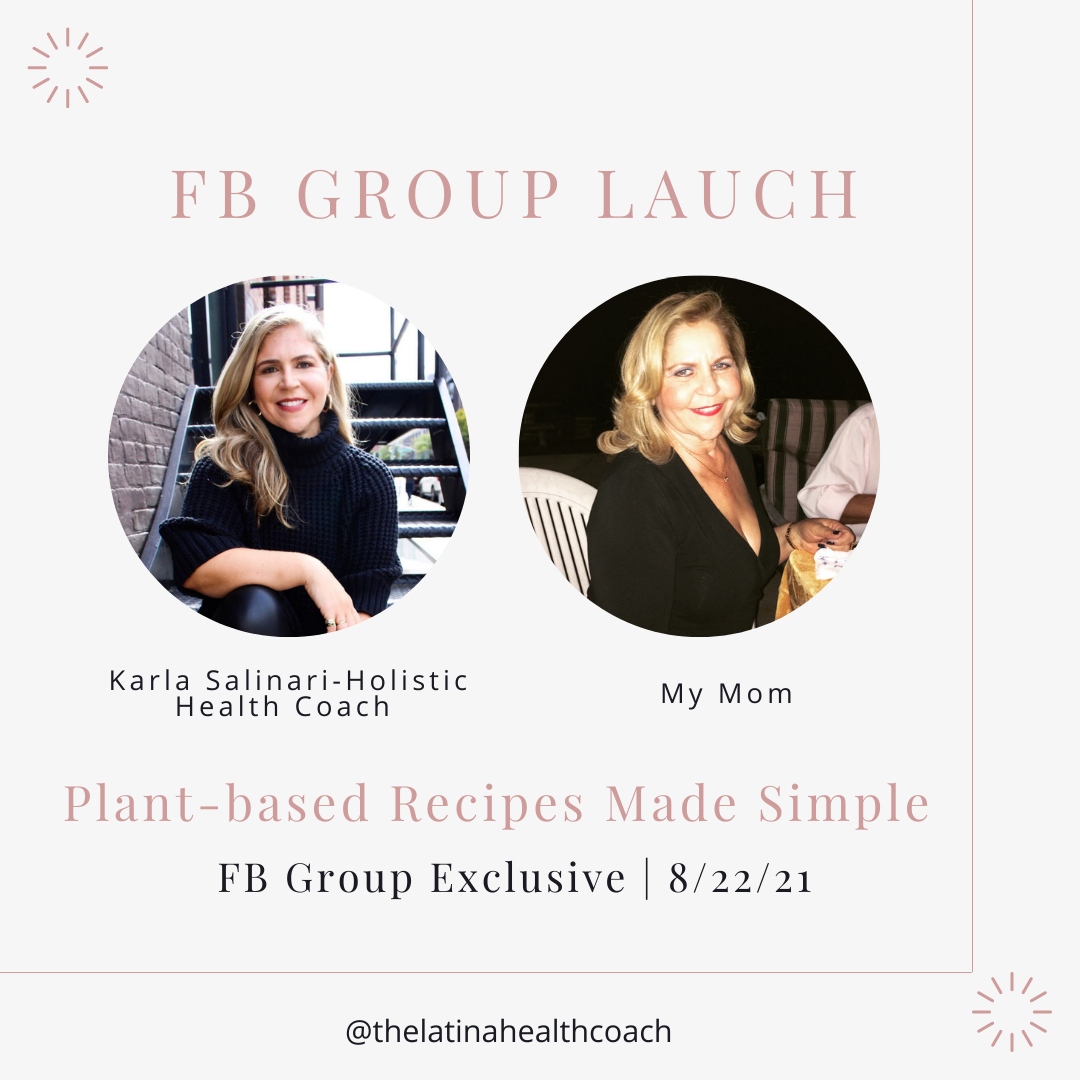 Cómo Convertir Platos Hechos Con Proteina Animal En Alternativas a Base de Plantas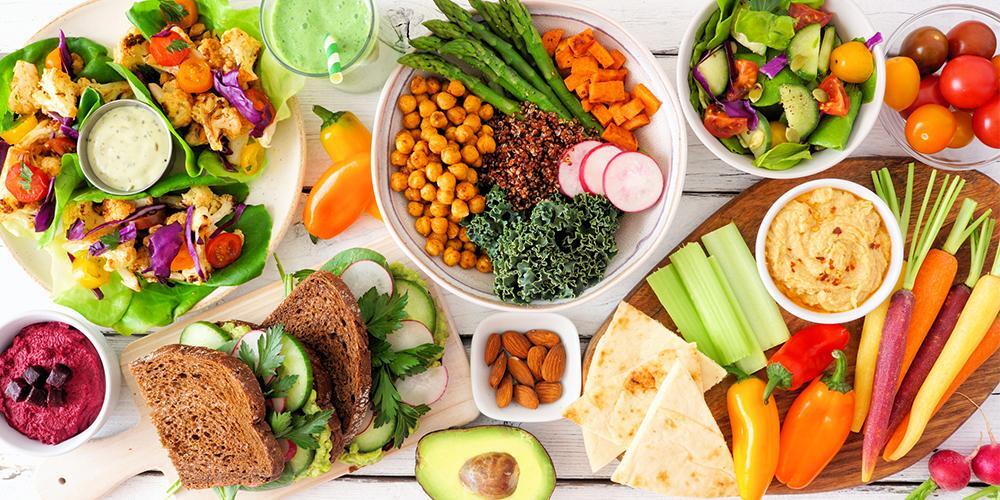 La alimentación a base de plantas está ganando popularidad entre las personas dispuestas a intercambiar platos a base de proteina animal por alternativas a base de plantas y reportando que sienten:
Más energía 

Menos inflamacíon
Mejor digestión
… Pero antes de que te enseñe como intercambiar los platos hechos con proteina animal en alternativas a base de plantas para que tu tambien te puedas sentir mucho MEJOR (!), Quiero explicarte lo que significa comer una dieta a base de plantas.
La alimentación basada en plantas significa que ingieres alimentos enteros, sin procesar y que provienen completamente de plantas. Una dieta basada en plantas difiere de una dieta vegana porque comer vegano no significa necesariamente alimentos enteros y sin procesar, simplemente significa que no contiene productos de origen animal. Por ejemplo; las galletas Oreo, la Coca-Cola y las papas fritas son veganas. Sin embargo, estos alimentos no son enteros o sin procesar y no te ayudarán a sentirte mejor. ¿Ves la diferencia? 
Entonces, ¿qué comes con una dieta basada en plantas? 
Nueces y semillas
Grasas saludables
Granos integrales
Legumbres y frijoles
Frutas y verduras de temporada
El secreto para mantener una alimentación a base de plantas rica y saludable es la creatividad y mantener la mente abierta. Aquí hay algunos consejos que te ayudarán a empezar. 
Consejo #1: Cambia la carne molida por lentejas o champiñones cocidos en sus recetas. Obtenga la receta AQUÍ 
Consejo #2: Cambia una lata de atún por una lata de garbanzos majados para hacer una ensalada de "atún" a base de plantas. Obtenga la receta AQUÍ 
Consejo #3: ¡Cambia el pescado blanco por palmitos para hacer un delicioso ceviche a base de plantas! Obtenga la receta AQUÍ 
Consejos #4: Cambia los productos lácteos por tofu sedoso para hacer batidos cremosos o una mousse de chocolate a base de plantas. Obtenga la receta AQUÍ
Consejos #5: Cambia la leche de vaca, oveja o cabra por alternativas como leche de almendras, coco, anacardos (cashews) o arroz. Sigue intentándolo hasta que encuentres la que mejor te guste. 
Para Concluir
Vete poco a poco, ve probando 1-2 comidas a base de plantas por semana y aumenta lentamente a partir de ahí, observa cómo te sientes y ten paciencia con el proceso. 
Anuncios
¡¡¡Tengo un anuncio de servicio público !!! ¡Finalmente estoy comenzando un grupo privado en FaceBook este domingo 22 de agosto a las 7 pm EST con una clase de cocina basada en plantas a lo latino y me encantaría que te unieras a mí y a mi invitada especial! ☺ Haga clic en el enlace de abajo para unirte al grupo. 
Hasta entonces.