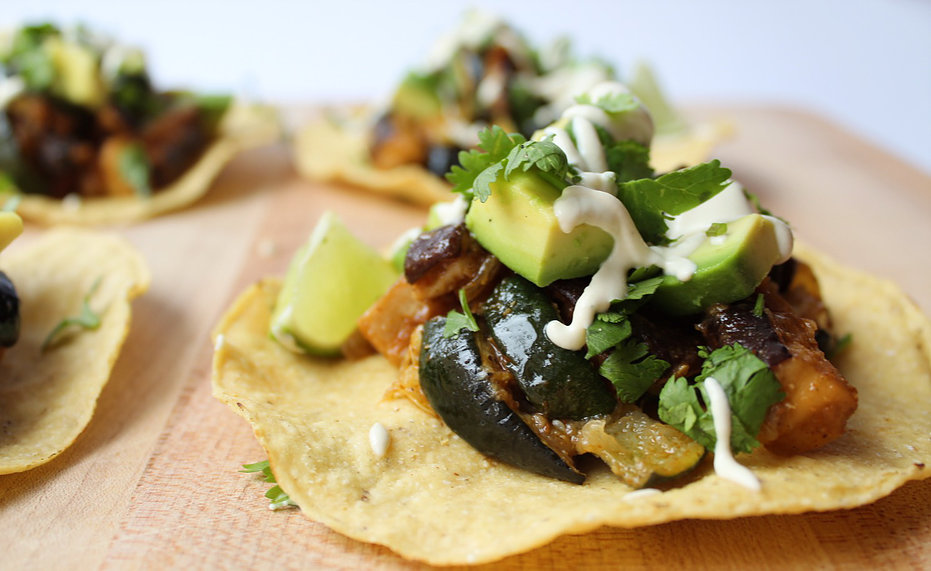 There's a Mexican restaurant close to our apartment that makes THE.BEST (!) tostadas. A tostada is just an open face hard shell taco loaded with grilled veggies, cheese, sour cream, and guacamole. It's so delicious but so high in calories – yikes!
So, we decided to FLIP tostadas at home and this is how we did it. Oh, we FLIPPED sour cream too. Get excited because it's A-mazing! 🙂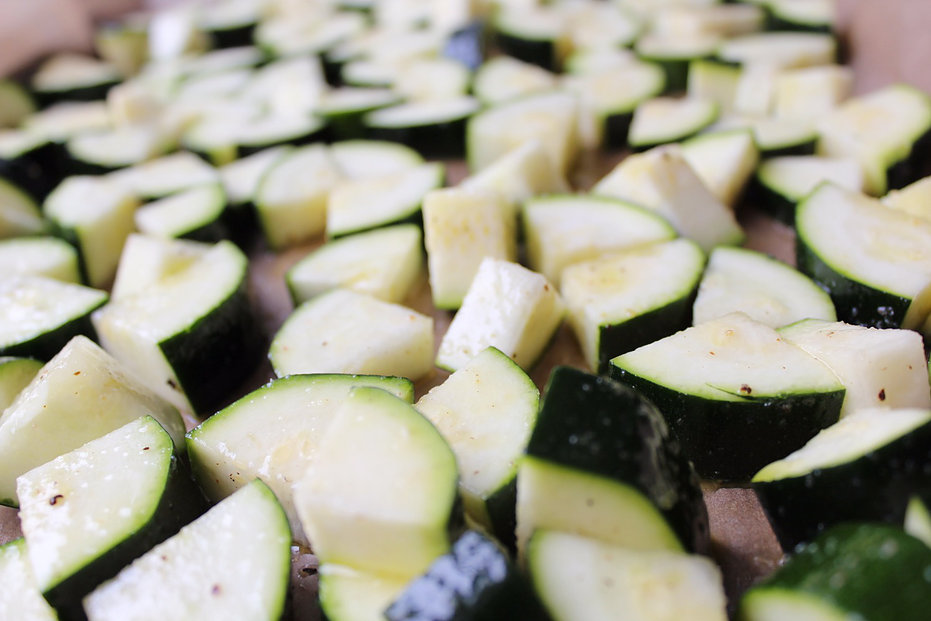 Ingredients
2 green squash, halved lengthwise, cut into 1/2- inch slices
4 cups shiitake mushrooms, sliced
1 small yellow onion, chopped
2 small garlic cloves, minced
2 teaspoons organic taco seasoning mix
1 ripe avocado, halved, cut into squares
Olive oil
1 lime cut into wedges
¼ cup fresh cilantro, chopped
Salt and fresh pepper to taste
Cashew sour cream (recipe below)
100% yellow corn tostadas for serving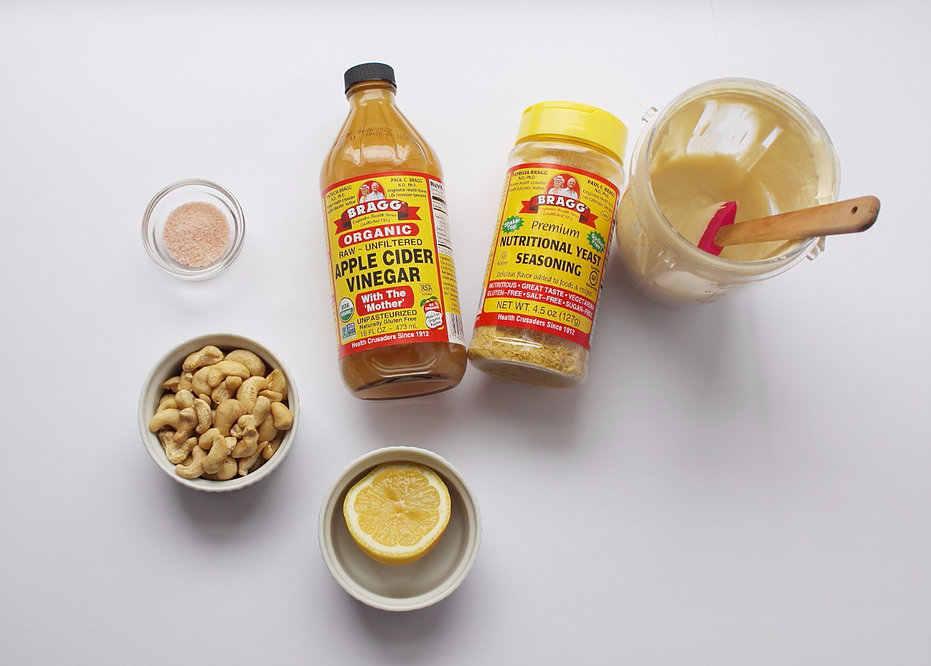 Instructions
Preheat the oven to 425°F. Evenly coat the green squash slices with olive oil, salt and pepper to taste. Spread onto a baking sheet and roast, 25-30 min. or until tender. Remove from the oven and set aside. Place a pan or skillet over medium heat and drizzle with olive oil. Once hot, add garlic and onions and cook until onions become translucent, 2-3 min. Add mushrooms, taco seasoning, salt and fresh pepper to taste, combine and cook, 10-15 min or until mushrooms are tender and browned. Add the cooked green squash and mix well. Pile cooked veggies onto the corn tostadas. Top with avocado, cilantro, cashew sour cream and a squeeze of fresh lime juice. Garnish with lime wedges. Serve and Enjoy!
Cashew sour cream
Ingredients
¾ cup raw cashews, soaked overnight
1 tablespoon fresh lemon juice (about ½ lemon)
2 teaspoons apple cider vinegar
2 teaspoons nutritional yeast
2/3 cup water
Instructions
Drain and rinse the soaked cashews. Add all ingredients into a food processor and blend until smooth and creamy. Add more water if needed.